Add color and creativity to your day with these printable elephant coloring pages. Realistic or cute elephants, what's your preference?
Despite their massive size, elephants have a cute and cuddly reputation for animal lovers. They are so special, and have won the hearts of many people.
Ready to get to know these gentle giants and the vital role in our ecosystem? Apart from hugging elephant stuffed animals and plush toys, there is another thing you can do. Print and enjoy these elephant pictures to color!
This post contains links to products that you can purchase. If you click through and make a purchase we make a commission.
Do you want to take your artistry to the next level? Well, even the most successful artists start with simple beginnings. Working on elephant coloring pages is a good starting point.
It's a wonderful hobby not just for children, but also for kids at heart. It will not only improve your creative skills. It's also an enjoyable and de-stressing routine after a long day of work.
Unlike other adult coloring books with complex designs, these elephant coloring pages have simpler patterns. Whatever artistic twist you want to incorporate on every page, you will be able to without any difficulty.
FREE ELEPHANT COLORING PAGES PRINTABLE
This set of 5 has different styles. Print one elephant coloring page or print them all! The backgrounds are blank for easier printing. You can add your distinct grassland and savanna designs!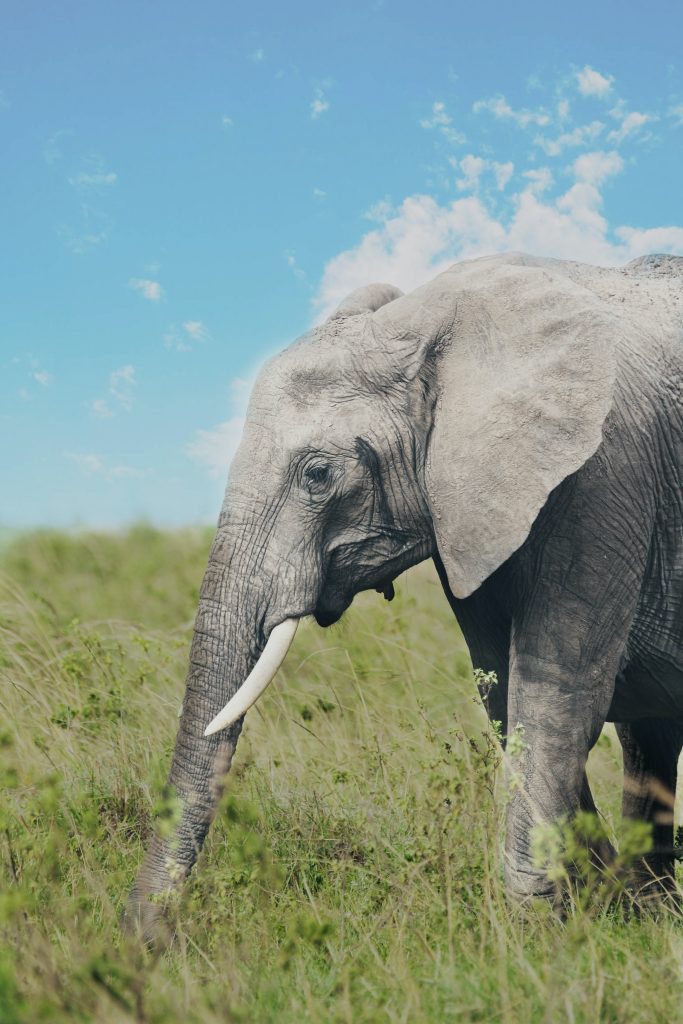 A LITTLE ABOUT ELEPHANTS
Elephants are revered as representations of companionship, loyalty, and vitality. In Africa, where the bush elephant, the largest living land animal lives, they are considered as symbols of stamina, power, and longevity. These animals really stand out in the animal kingdom! Probably one of the most special things about them is that they are some of the most social creatures in existence.
Elephants are just like us. They grieve for their dead loved ones, comfort their herd mates, and protect their families. When in distress, they help one another. Believe it or not, they have demonstrated several behaviors that are believed to be exclusive to humans. However, being well-loved doesn't mean that they are well-protected from evil doings.
While some elephant populations are stable, Asian elephants and African elephants are classified as endangered. Poaching, ivory trade, and frequent clashes with humans in their natural habitat are pushing them towards extinction. Elephants play an important role in our environment in so many ways. That is more than enough reason for us to protect them.
They eat and make gaps in the vegetation, providing new pathways for smaller creatures. They produce watering holes during the dry season (other animals can use this as well!). As herbivores, they eat seeds and plant them through their dung. The result? New grasses, bushes, and plants!
No need to go personally to forests, savannas, and grasslands. We can help elephants by spreading the word about their current situation. If you want, you can also virtually adopt one. Many wildlife organizations do this to support their conservation work.
If you have a small child or sibling, you can work on Elephant activity sheets together. Let the kids know how important conservation is, and the little things they can do to help elephants and other endangered animals. Coloring can open our eyes to things that matter!
WHAT IS THE BEST WAY TO COLOR THESE PRINTABLE ELEPHANT COLORING PAGES?
HOW DO I PRINT ELEPHANT PICTURES TO COLOR?
When you download the Elephant Coloring file, it will save to your computer as a PDF. Then, you can print as many as you would like.
Use regular white printer paper when you print these coloring pages. You can print one of each of the 5 choices, or print several of your favorite pages!
All 5 of these cute elephant pictures have black lines, nothing in color. But you still want to be sure and print in black & white so you don't use up your color ink.
MORE COLORING PAGES FOR KIDS
The fun doesn't have to stop! Download and print more cute coloring pages for kids: