Print and color these dolphin coloring pages. There are five to choose from!
Like humans, dolphins are fun-loving creatures who value their loved ones. We love these animals so much, not only because of how adorable they are but due of the many qualities they share with us.
However, since they live in oceans and rivers, we don't see them as often as our beloved cats and dogs. But you know what, there is something else we can do aside from watching cute videos and going on a sightseeing cruise just to see them.
Work on dolphin coloring pages to express your love for these incredible marine mammals!
This post contains links to products that you can purchase. If you click through and make a purchase we make a commission.
Coloring books relax the minds of both kids and adults, helping them become focused on simple day-to-day activities. The more you color, the more you can improve your problem-solving, organization, and time management skills. The best ways to relax involve zero technology – just simple coloring pages and a few coloring materials.
Choosing different colors is also fun, so working on various patterns will keep you entertained for hours. You can color anytime, but one of the best times is before bedtime, as it's a restful activity that won't interfere with your body's melatonin levels. Work on these dolphin coloring pages while listening to soothing music to calm your restless state of mind.
Is it your first time working on coloring pages? These dolphin coloring pages have simple yet captivating patterns. You wouldn't have a hard time working on them. If you want, you can even add your personal touch and decorations.
FREE DOLPHIN COLORING PAGES PRINTABLE
This set of 5 has different styles. Print one dolphin coloring page or print them all! The backgrounds are blank for easier printing, so add your own ocean designs.
A LITTLE ABOUT DOLPHINS
Dolphins are just some of the beautiful creatures living in our vast oceans. They are mammals like whales, giving birth to live young and continuously making trips to the water's surface to breathe air. See that spray coming out of their blowhole when they push themselves to the surface? That's how they exhale. Then, after one-fifth of a second, they inhale and go down to the water again.
There are several types of dolphins. Some live in fresh rivers and coastal waters. Others in the deep blue open sea. But there is one thing they all have in common. They are all carnivores that eat fish, jellyfish, octopuses, squid, and other small sea creatures. A dolphin weighing about 400 pounds can eat 50 pounds of fish daily.
They constantly swim to other zones with their families and friends to sustain their appetite and find lots of fish. Dolphins are social animals and travel in groups called pods. Each pod usually comprises two to 30 dolphins, but bigger groups exist depending on the species. Smaller dolphins typically form bigger groups for protection against sharks and other predators.
Dolphins are symbols of joyfulness, teamwork, intelligence, and guidance. They are known not only to look after their own kind. They also help humans in distress. There are several stories out there about them saving people. As to why they do that, even experts cannot explain. What's clear is that they are highly intelligent and compassionate creatures worthy of our love and appreciation.
Let's express our love for dolphins by working on these coloring pages! Through this activity, you can celebrate the beauty of these animals and boost your artistry. It may not be part of your routine today, but once you experience the therapeutic effects of coloring, you will undoubtedly want to turn it into a hobby.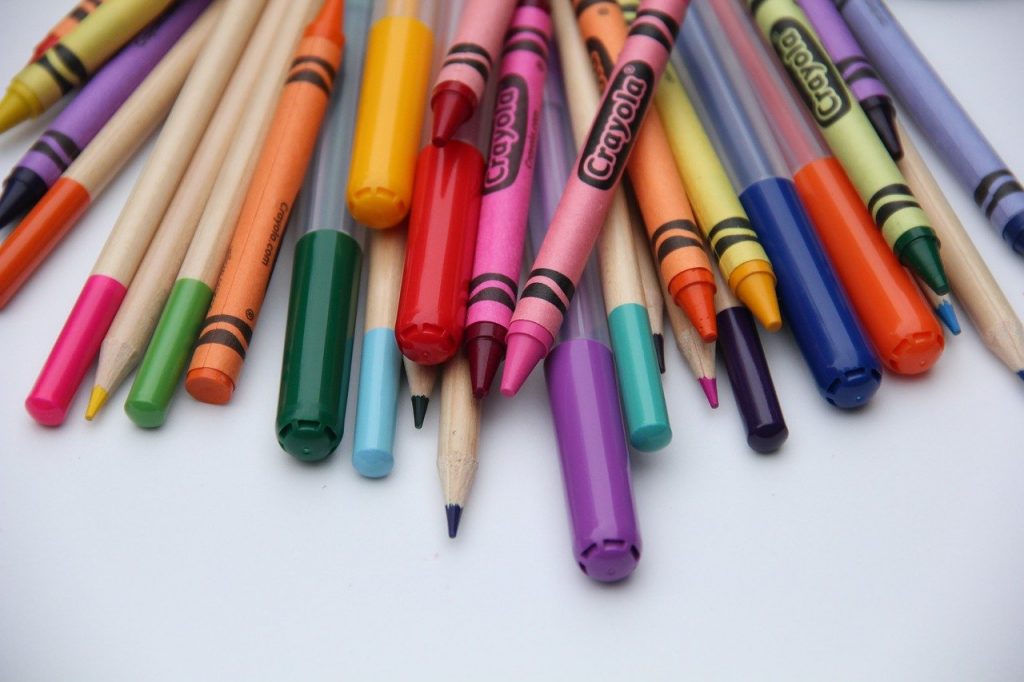 WHAT IS THE BEST WAY TO COLOR THESE PRINTABLE DOLPHIN COLORING PAGES?
HOW DO I PRINT DOLPHIN COLORING PAGES?
When you download the Dolphin Coloring file, it will save to your computer as a PDF. Then, you can print as many as you would like.
Use regular white printer paper when you print these coloring pages. You can print one of each of the 5 choices, or print several of your favorite pages!
All 5 of these cute dolphin pictures have black lines, nothing in color. But you still want to be sure and print in black & white ink so you don't use up your color ink.
MORE COLORING PAGES FOR KIDS
The fun doesn't have to stop! Download and print more cute coloring pages for kids: