Here are some of the best sewing kits for kids that offer an excellent intro to the art of sewing, complete with all the necessary tools that will assist them in sewing basic projects.
Are you looking for a new, one-of-a-kind hobby for your kids? Well, this may be the perfect time to teach them how to sew.
Sewing is not just a simple activity that can keep your children busy and engaged for a short period. It's a lifelong skill that can help them throughout their lives!
This post contains links to products that you can purchase. If you click through and make a purchase we make a commission.
The Benefits of Sewing
First things first, how does learning sewing benefit kids? The art of sewing is more than 20,000 years old, but it's ever growing relevance and amazing techniques still never cease to amaze us. Sewing graces our everyday lives in ways we don't even realize!
Whether you have a son or a daughter, you can help them explore the world of sewing. There are many reasons why we should teach them how to sew.
Sewing helps kids to become more patient people
Today, everyone seems to be moving in a fast-paced environment, even our children. Instead of constantly using a gadget, it's best to detach from the digital world and do something fulfilling. Introduce a hobby that will help them understand the importance of being patient and taking things slow.
Sewing requires following step-by-step procedures, and it's impossible to move forward without getting the previous step done. No shortcuts, but it's fun and teaches the value of patience effectively.
Sewing helps build self confidence
Kids love learning new things and earning recognition in the process. Thus, learning the basics of sewing and coming up with incredible designs is a big boost to their self-confidence. So here's a great idea. Display the plushies and pouches they have sewn somewhere in their room. This will remind them of their little accomplishments, gaining more confidence knowing that they are capable of doing something like that.
Sewing helps improve fine motor skills
Sewing something, even just to learn the basics, is an elaborate process. Since sewing requires finger dexterity and accurate hand movements, it helps kids improve fine motor skills. Moreover, it helps them move their fingers with utmost precision and handle small objects comfortably.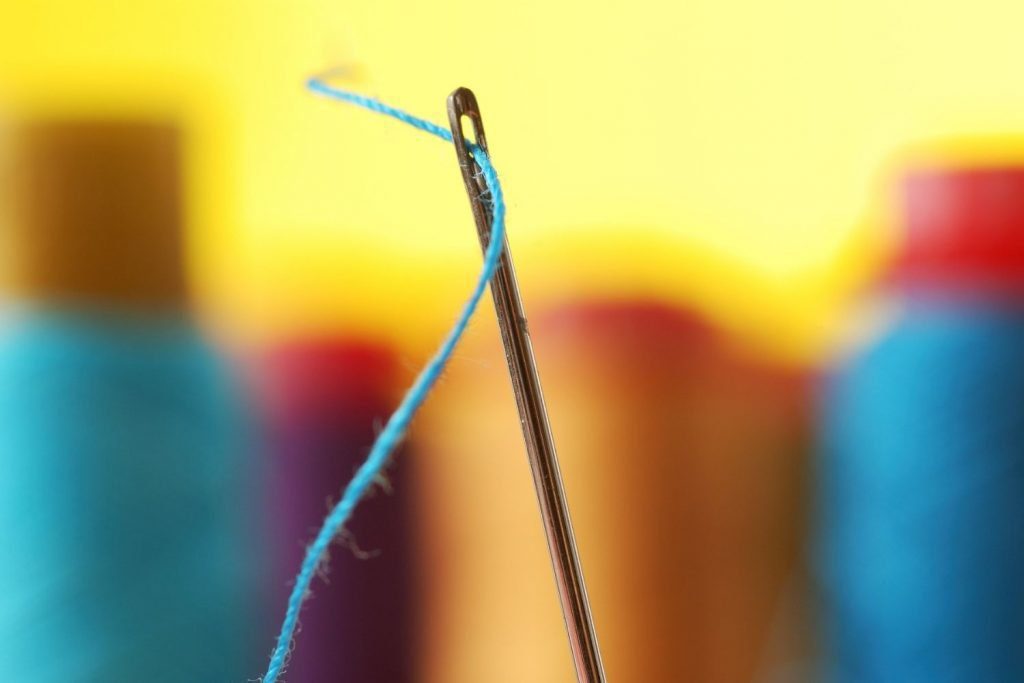 Sewing nurtures calmness and happiness
Sewing is a wonderful hobby that helps us nurture our mental and emotional well-being. It's therapeutic and a fun way to beat stress. It can benefit kids, too, allowing them to take away all the negative feelings and spend their time productively. Sewing may look pretty easy, but it actually keeps our brains active and healthy.
Sewing helps kids celebrate their accomplishments
Each time they finish a sewing project, they accomplish something new and fulfilling. It's a brilliant accomplishment that would most likely encourage your kids to sew more and achieve more. Watch them as they work on their sewing projects, and then afterward, hug them to celebrate that fabulous accomplishment.
More Kits for Big Kids
Like these sewing kits for kids, these projects are aimed at big kids/tweens and include all the supplies you need:
15 Fantastic Sewing Kits for Kids
Here are some of the most adorable and affordable sewing kits that you can give to your kids!