Spring is a lovely time to make crafts! Have fun with pastel colors, spring animals and flowers, and so much more with these 15 spring craft kits for big kids and tweens. They're fun seasonal crafts and make great gifts, too.
This post contains links to products that you can purchase. If you click through and make a purchase we make a commission.
Spring is fast approaching. With warmer temperatures and blossoming nature, spring is undeniably one of the most well-loved seasons ever.
It's the best season to explore the great outdoors, renew our relationship with nature, and spend quality time with our loved ones. Spring is also the ideal time to get creative and start new art projects!
More craft projects for older kids
This big list has over 20 spring crafts kids can do by themselves. It's aimed at tweens, kids ages 10-12, but can be enjoyed by others as well.
You can print your own rainbow coloring pages and decorate however you'd like! Or choose other spring themes like butterflies or birds.
If you're looking for religious printables, head over to MommySnippets.
Craft supplies for big kids
What kinds of supplies should you have on hand for older kids to use? They love using their hands as much as preschoolers, but they like having more color options. Try these: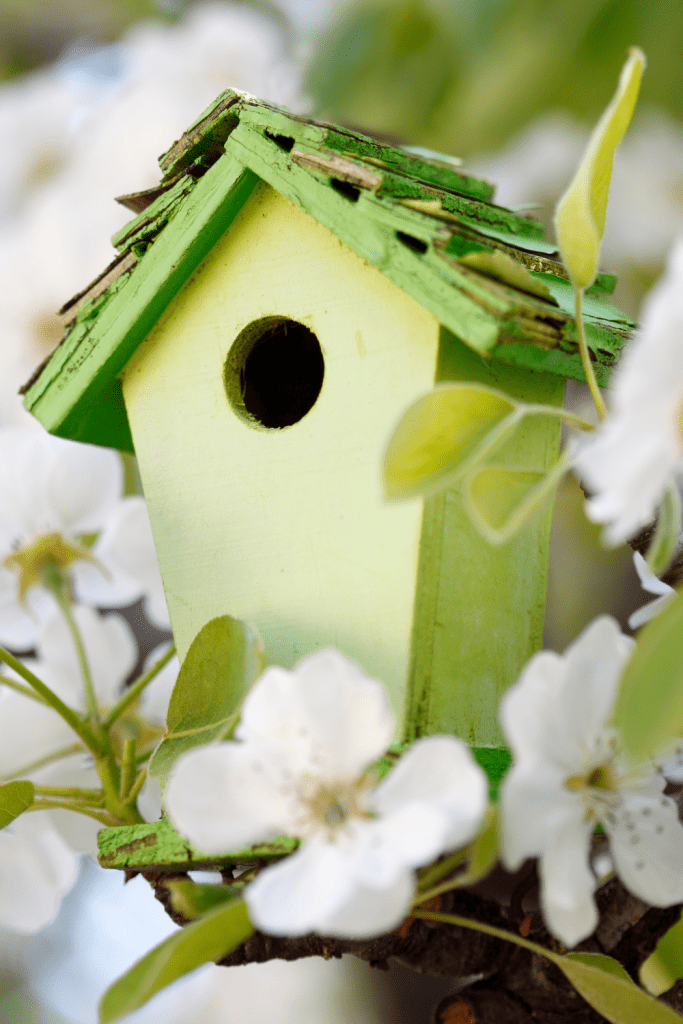 Get organized this spring!
Encourage tweens and big kids to be responsible for their own supplies and tools. They are old enough to keep their own craft supplies organized. I recommend using durable labels like Name Bubbles and these spring cleaning tips:
Use name labels on your tools and equipment so they'll be returned to you after you lend them out.
Keep the parts of an unfinished project together with reusable write-on labels so you'll know which pieces go with which step.
Group materials into shoebox-sized containers and label each one.
Having your art supplies organized, with each one having a place, is a great skill to teach. It makes it easier to find what you're looking for, plus you avoid re-buying items you already have.
And, you can save 20% on Name Bubbles labels by using coupon code SPRING.
Fun Spring Craft Kits for Big Kids
Spring is the perfect time for crafts! Check out all the exciting projects that big kids can do.
Photo Credit: www.amazon.com
These five individually wrapped EVA windmill crafts are non-messy, wonderful- educational toys for kids ages one to six. Colorful, lightweight, and durable, they can be easily assembled and built to cultivate children's hands-on ability.
Photo Credit: www.amazon.com
Building wooden birdhouses is so easy - you just need the perfect kit to help you out. In that case, consider getting this set! It comes with 12 individually wrapped wooden bird kits, paint, a paintbrush, string, and an instructional manual. The wood boards and colors are safe for even the littlest hands.
Photo Credit: www.amazon.com
Look no further than this fairy lantern craft kit when it comes to spring art sets. Inside are four jars with lights, silhouettes of fairies, glue, glittery butterflies, twines, and more! There's also an instruction manual, so the children wouldn't have difficulty making this DIY nightlight and decoration. www.amazon.com
Photo Credit: www.amazon.com
A one-of-a-kind spring art project that even older kids would love doing? It's time to explore sand art! This kit has four sand bottles, eight colors of sand, a plastic funnel, a design tool, and easy-to-follow instructions in creating cool sand designs. Sand is a new art medium that will help kids have more fun with shapes and colors.
Photo Credit: www.amazon.com
This DIY unicorn terrarium kit is a beautiful gift option for young girls and boys. It comes with all the supplies needed to create a little magical garden - the best home for unicorns! There are also LED fairy lights that turn the terrarium into a gorgeous fantasy garden!
Photo Credit: www.amazon.com
Arrange paper flowers and pre-cut designs to create personalized art! Whether you have a son or a daughter, it's a fantastic project that will help them get closer to the beauty of nature. This kit will make the creative process easier for them. The pieces are held together with safe, tiny glue drops – no pins or tricky fasteners.
Photo Credit: www.amazon.com
This wind chime kit includes four pots and everything they need to create two wind chimes. It comes with everything you could need for a fun, crafty afternoon, from terra cotta pots to paint and stencils. Then, when it's finished, they can hang it indoors or outdoors and enjoy the sense of achievement at having created such a splendid piece!
Photo Credit: www.amazon.com
A durable flower preservation kit made of ecologically sourced materials. It has everything needed to make a keepsake out of any kind of flower and leaf. There are six cardboard press plates, 12 paper press sheets, two ziplock bags, and more. It's a compact-sized tool kit that kids can bring anywhere they want.
Photo Credit: www.amazon.com
Buy this craft kit if you want to explore rock painting with the kids without gathering rocks yourself. It includes 12 white river rocks, two paint brushes, 12 paint colors, and a sponge. There are also googly eyes and over 80 sparkling gems for more unique creations!
Photo Credit: www.amazon.com
This kit is an ideal present for young boys and girls who want to explore sewing and the great outdoors. Sewing may seem like an indoor activity, but inspiration may come straight from nature. This sewing craft kit for beginners has pre-cut felt, plastic needles, polyester fill, and thread of assorted colors!
Photo Credit: www.amazon.com
A crafting supply set that helps kids create anything and everything they want?! This complete set has more than 1,000 pieces of craft supplies packaged and stored in a beautiful two-drawer case. There are felt strips, sequins, wooden pieces, sewing needles, and more. No book or instructions. Children can get creative in any way they want.
Photo Credit: www.amazon.com
Beads are not only used for jewelry. We can also use it to make keychains and other ornaments! This bead set has five design templates to create ten different bead pets or any other unique designs. Our kids can mix and match hundreds of metallic, translucent, and opaque pony beads on different skeins of cording.
Photo Credit: www.amazon.com
Apart from building a birdhouse, creating feeders and watching the birds closely as they eat is a terrific learning experience for the kids. This bird feeder craft kit comes with three wooden plates, three metal holders, 12 paint colors, heart stickers, and nine strings. Through this craft set, kids can nurture their creativity with nature and animals as inspiration.
Photo Credit: www.amazon.com
Turn this paper lantern into a masterpiece. It comes with a paper lantern, paints, brush and detailed instructions. It's not a light source, but still a great room decoration or party favor for newbie crafters.
Photo Credit: www.amazon.com
Want to create a unique garden, yard, or patio decoration? This DIY stepping stone art kit is a fun spring activity for kids of all ages! Just paint the plaster mosaic pieces, let them dry, and put them outside. Time to explore new color combinations that go well with garden greenery.